Journaling the small things of life.
1. Small mouse. Where is he going with that piece of grass?
2. Oh, now I see! He's got a new blanket!
1. Night visitor. What? What does he want?
2. Okay ... er, um, okay;)
1. Bugs in winter. What's this?! Hey, who are you?
2. I'm a Westen Conifer Seed Bug.
3. Ok, I have a bed and food for you right here.
4. Excuse me, but could we stay here for the winter too?
6. Okay, everybody needs different dinners, so you have to be patient! And the spider is in his own jar, so you don't have to worry about it.
7. I think my friend needs a little help with all of her guests. I have an idea.
8. I'll take them all in my fur to a nice warm apartment dryer vent and they'll be fine for the winter.
1. The Face in the tree. Who is this guy? A face made out of leaves!
2. Oh wow, storm coming! hope the tree face will be ok.
3. Uh oh, where did he go? Oh no!
4. I think I've seen this face before.
A page from Leonard and the Flies. Even tough this spider ended up in a great big story, I started wondering about spiders in the Pacific NW. I had many visit my house looking for water and mates.
Working together. Another page for Leonard and the Flies.
This do can yodel! A great dog living in Santa Fe NM.
The only place this loon called home was Goose Lake in suburban Anchorage. A loon will never move over for progress. In this case, a fast growing suburb in Anchorage AK.
A dragonfly from Eklutna Lake in Alaska.
Hawaiian fish from Hanama Bay in Oahu.
Osa, the little bear from the park in Santa Fe.
Wings like a persian carpet. This moth lived in downtown Santa Fe NM.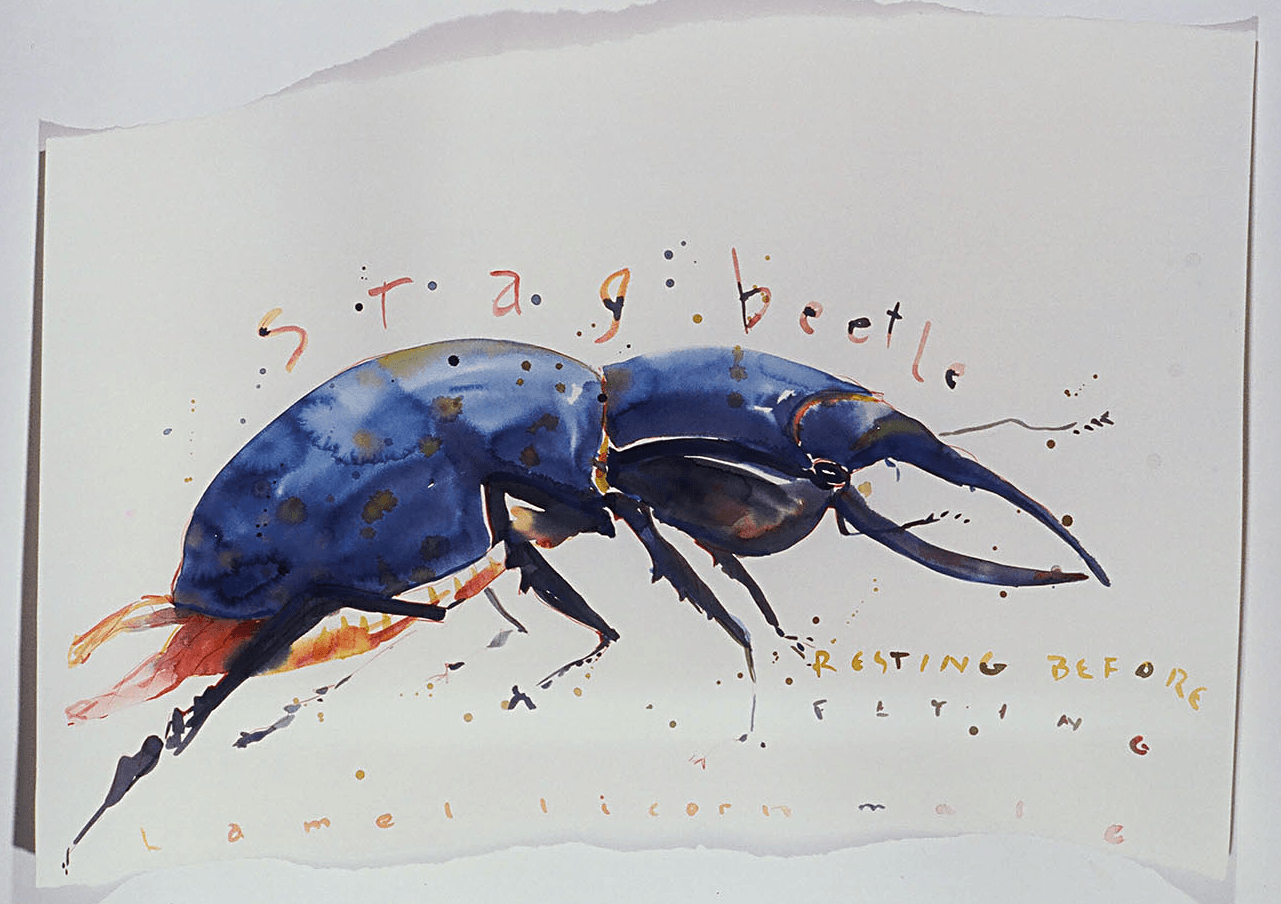 Walking along in my house in the Southwest.
My favorite childhood moth! A moth from a Colorado summer evening.